Skateboarding Sydney
To buy skateboards in Sydney check out our skateboard section online or head into our skate shop in Manly on Sydney's Northern Beaches. If you want to learn more about Sydney's rich skate culture or find out about local skate parks then check out the guide below.
A Guide To Skateboarding in Sydney - This is a great guide for beginner skateboarders or skaters who have just moved to Sydney. Its a guide to help people understand local laws, great places to skate and some general history of the area and how its culture has managed to produce some of the worlds most respected pro skaters.
Sydney Skate Parks - Sydney is the home to over 80 skate parks in a variety of qualities and styles. With such a big selection it would be difficult to name and review them all so we are just going to focus on a couple of Henrietta's favourites. The first skate park we would like to mention is of course Manly skate park. For the different skate parks we highlight in this of the article we will try and explain the style and difficulty of each park.
Manly Skate Park - Manly Skate park is also known as Kerlie Park and features a unique bowl design and half pipe that was typical of skate parks built in the 1990's. Manly skate park is one of the oldest skate parks in Sydney and has features that are best suited for transition skaters. It has three different size quarter pipes making it a good place for skaters to learn new tricks and then develop those tricks on more challenging transitions. For that reason I would say if you are trying to learn how to drop in on your skateboard Manly skate park might be one to consider checking out. Located in Kerlie Park, 351B Pittwater Rd, North Manly NSW 2100.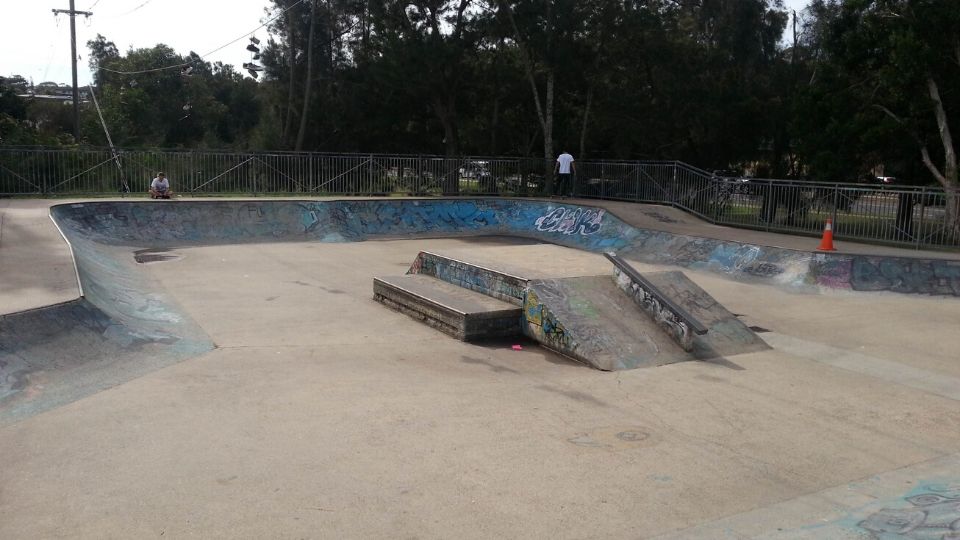 Eveleigh Skate Park - Eveleigh skate park is a much newer skate park than Manly and offers a different style and series of features. Eveleigh is designed as a street plaza making it better suited for street skaters. The park has a good flow with plenty of grind-able ledges and boxes. It also has a smooth polished concrete finish which allows for a slippery and fast skate. Street skate parks normally come with more difficult features so make sure you have at least a couple of flat ground tricks up your sleeve before heading to this skate park. Eveleigh skate park was also built by construction company Convic which is considered to be one of the worlds best skate construction companies. Convic have also designed and built other iconic skate parks in Sydney including Mona Vale and Sydenham skate park.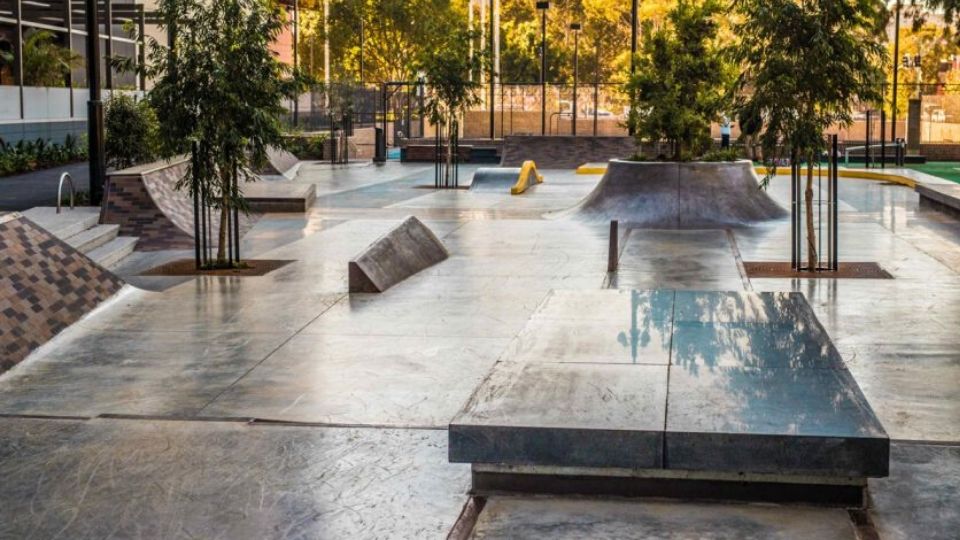 Mona Vale Skate Park - Mona Vale skate park is considered to be one of the best skate parks in Sydney's Northern Beaches. It is split into three main parts. The first is a full refurbished vert ramp. The vert ramp was originally built in the 1990's with steep kicks and made for advanced transition skaters. The second section of Mona Vale skate park is a concrete bowl that would be roughly 1.5 meters high. It is made with smooth polished concrete and modern stainless steel coping making it a smooth, fast and easy flowing bowl. I would say this feature is suited best for an intermediate skater. The last part of Mona Vale skate park is the street section. This part of Mona Vale has a huge variety of features including angled ledges and a big one sided bank. If you are visiting Sydney and looking for a good skate park to check out I would highly recommend checking out Mona Vale skate park.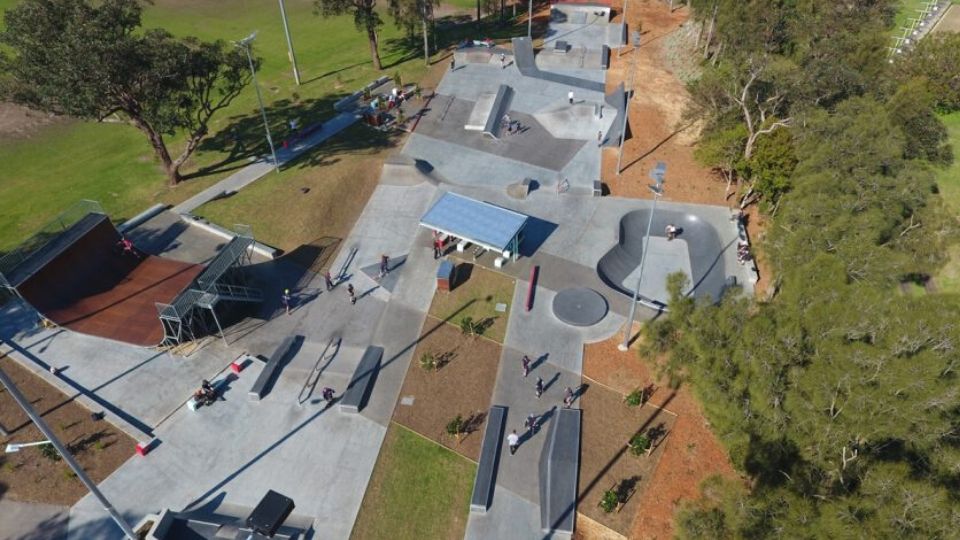 Sydney's Pro Skaters And Icons
Get ready for some pretty hard hitting pro skater name dropping. This is just the tip of the iceberg in terms of the raw talent coming out of the greater Sydney skate scene.
Chima Ferguson - Chima Ferguson has been a snapping decks and wrecking rails since day one. He currently rides for Real Skateboards and VANS.
Jack O'Grady, Dean Palmer and Josh Paul - These band of hooligans currently ride for Sydney's very own Passport skateboards company. After the release of skate video Kitsch I think it's pretty clear that this crew is lined up to be the future for aussie skateboarding.
Jake Hayes - Jake Hayes rips around on pro model death wish skateboard and has continued to make his mark in the skateboarding world by landing other big sponsors such as New Balance Numeric and Thunder Trucks
Dane Burman - Won the Australian pro skater of the year in 2010 and has continued to have stunning parts in Zero skateboard movies ever since.
Dustin Dollin - Is Arguably one of Australia's most influential skateboarders and came out of the small town of Katoomba which sits on the edge of the greater Sydney area. Dollin is most known for being raw, ruthless and drunk for most of the big parts he landed in skate videos for companies such as Volcom and Baker. He also known for his involvement in the piss drunx skate scene.