Hire
| Hire/Rates | Bikes | Tricks | Cruisers | Longboards | Helmets/Pads |
| --- | --- | --- | --- | --- | --- |
| 1hr | $20 | $20 | $20 | $20 | $5 |
| 2hr | $30 | $30 | $30 | $30 | $10 |
| 3hr | $35 | $35 | $35 | $35 | $15 |
| 5hr | $40 | $40 | $40 | $40 | $20 |
| 24hr | $60 | $60 | $60 | $60 | $30 |
| week | $200 | $100 | $130 | $130 | $60 |
Rates & Hire Times
Bike Hire | Looking for something to do in Sydney, Australia? Hop on the ferry from Circular Quay to Manly and hire your self a bike from Henrietta Skate a skateboard and bike rental shop on Sydney's Northern Beaches. We offer a range of rentals starting from as cheap as $20 and can offer you quality recommendations on the best places to ride in the Manly area. Take a bike along Manly beach front to Shelly Beach or Manly lagoon or take it up a gear for a big cycle all the way to Curl Curl or Dee Why Beach. Our bikes are classic beach cruisers for Men and Women and made with comfort and style in mind. All bike hires come with a free helmet so you can stay safe and avoid a potential fine.
Skateboard Hire | We also rent trick skateboards, long boards, cruisers and short boards. Take a trick skateboard along Manly beach and through Manly Lagoon to Manly skate park to one of the Northern Beaches most historic skate parks. Manly skate park has a half pipe and small bowl ideal for all levels of skaters and is around 10 minutes skate from our shop front on Manly Beach. We offer pads and helmets for skateboard hires but they are not required by law.
Best Skateboards To Hire For Beginners And Where To Go | Similar to as with surfing the bigger your skateboard is the more stable its going to be. So if you are borrowing a skateboard for the first time and you are going to cruise around Manly, Henrietta recommends getting a long board for a stable smooth ride. If you can already skate pretty well but want to use your skateboard to get around Sydney maybe grab yourself a cruiser. If you are wanting to do street skating or making your way down to Manly skate park we recommend a 32 inch trick skateboard. We offer trick skateboards in a range of widths so whatever you are used to or feel comfortable on we have you covered.
Our Location And Hire Pick Ups | Our address is Shop 2, 49-53 N Steyne, Manly, NSW, 2095. We are located next to Manly Surfboard Rentals so get in the water when the surfs good and skate along the beach when it isn't. If you are still having trouble finding us when you hop off the ferry go straight through Manly Corso until you get to the beach and turn left. You should see our sign before you get to the next block. All bikes are to be picked up and dropped off fropm our storefront.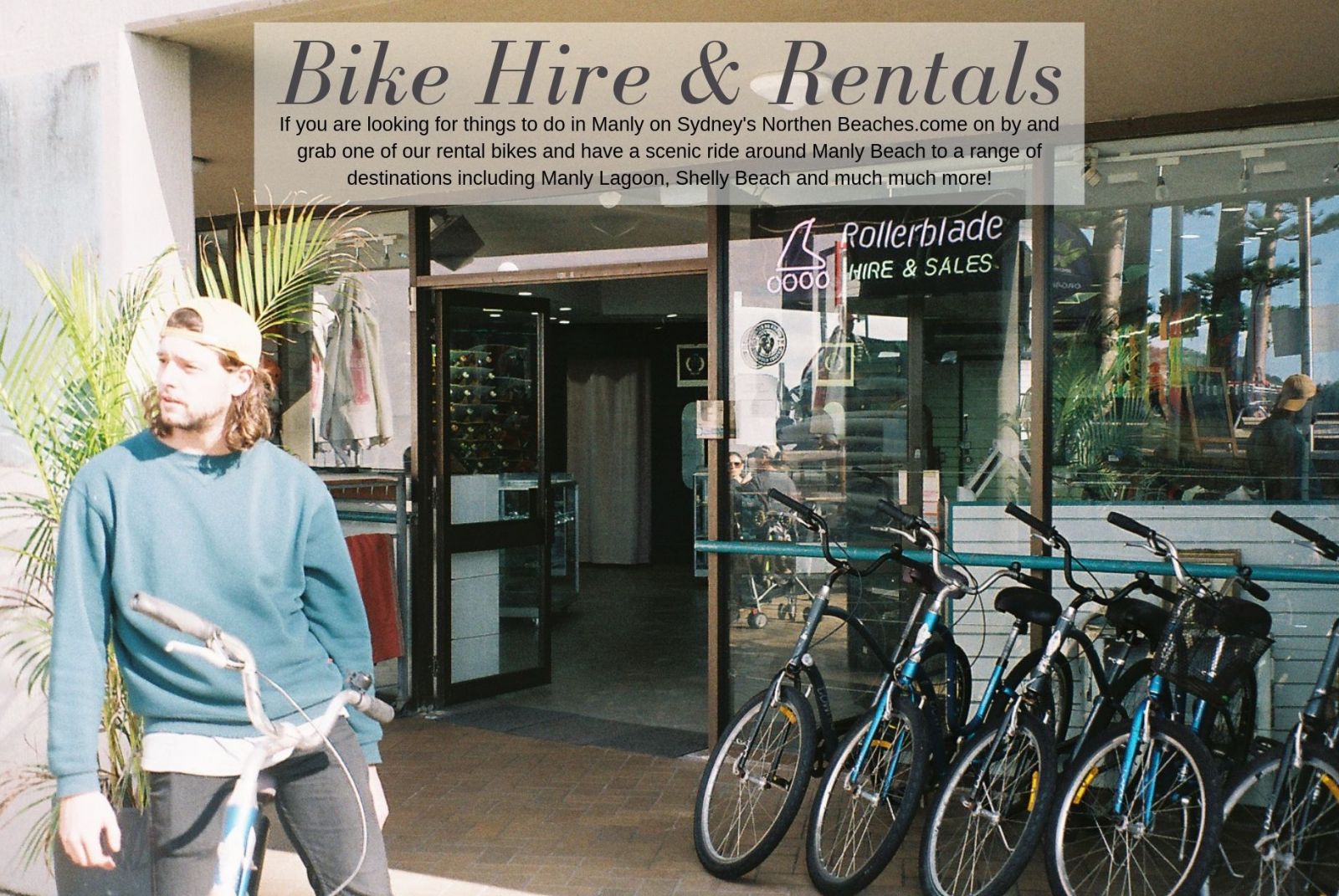 Henrietta Skate Shop 2, 49-53 N Steyne, Manly, 2095.