Art Exhibition 2# Bum Tan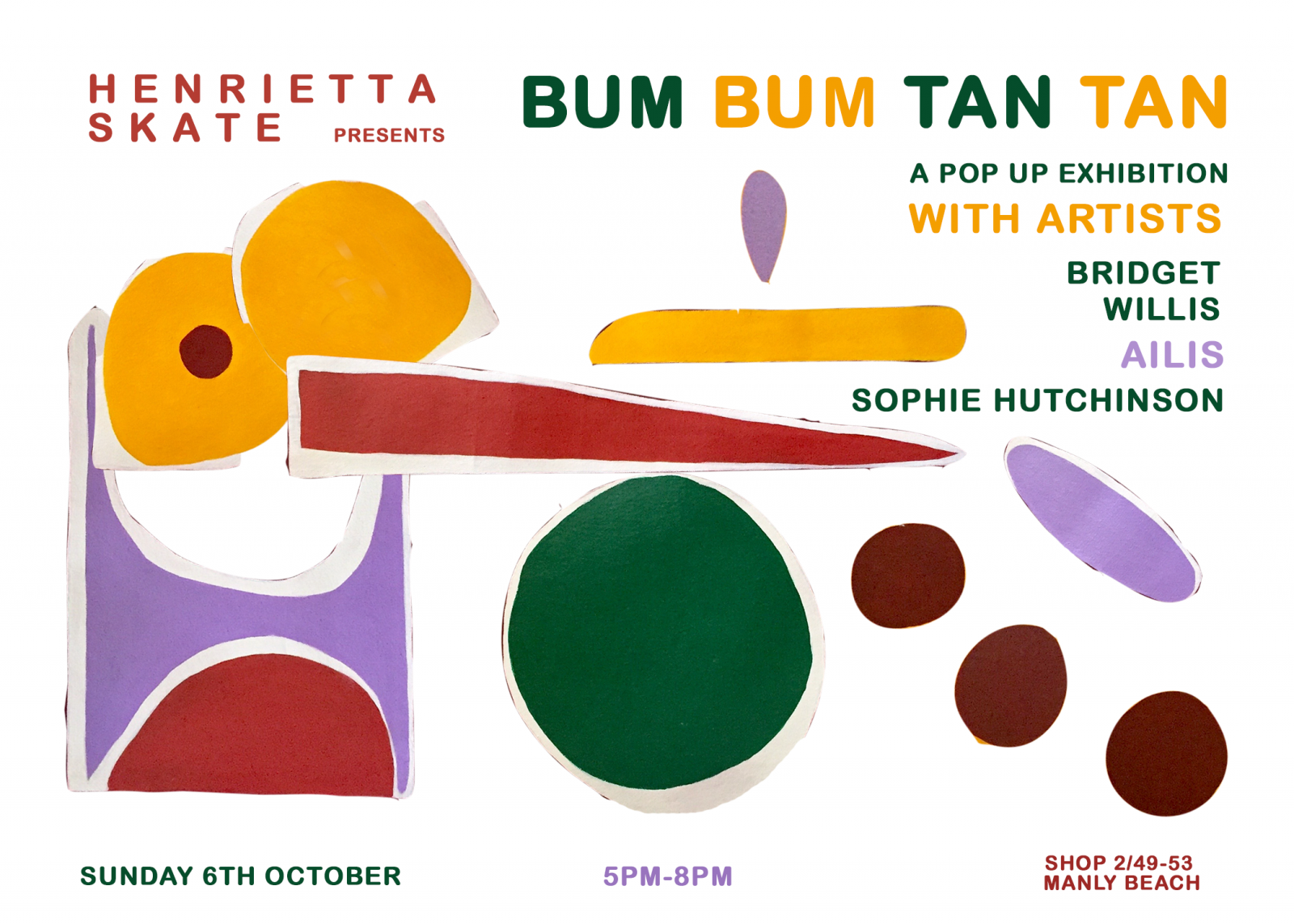 Henrietta Skate are a vintage clothing and skate shop based in Manly on Sydney's Northern Beaches. On the night of the 6th of October they will be moonlighting as an art exhibition space allowing local artists to showcase their works and promote the arts industry. The event coincides with Manly's Jazz Festival allowing a bigger audience to appreciate and hopefully be inspired by the works of Artists Brooke Keogh, Bridget Willis and Sophie Hutchinson.
AILIS
- Ailis is the visual arts project of Brooke Keogh. Her artistic training blossomed abroad whilst living in Bogotá, Colombia and around Mexico. Her abstract language employs bright colours and funky shapes, often beckoning the question, what is it? She will reply, "whatever you want it to be."
Bridget Willis
- Bridget Willis is a well traveled ceramicist from the desolate country of Namibia. Her work blends alternative glazing techniques with figurative shapes showcasing the beauty of the human body. Her glazes create textural colouring to portray the unique landscapes seen through out her exploration of the world.
Sophie Hutchinson
- Sophie's preoccupation with the intersection of art and architecture has been sustained through studies both in Sydney, and abroad. Her artistic interests lie in the use of the image to create a visual rhetoric for the communication of information and ideas. This series is a survey of rudimentary form, tone and materiality; expressed through vignettes of architectural moments.
---
Leave a comment